Blog post by Sue Tannehill — Steering Committee and web support.
Each month during the off season, a member of our Steering Committee posts a reflection for our blog. This  month's blog is late and as we are almost at Thanksgiving time, gratitude seems like a good theme for November. Western New York just finished shoveling out from a "Snowvember" event that left as much as 82" of snow in Hamburg, NY ( about 45 minutes from Quaker House).  North of Buffalo, where I live, we only got about 15". I am grateful to all who plowed the streets and for the amazing ways in which people pull together and help one another at times like these.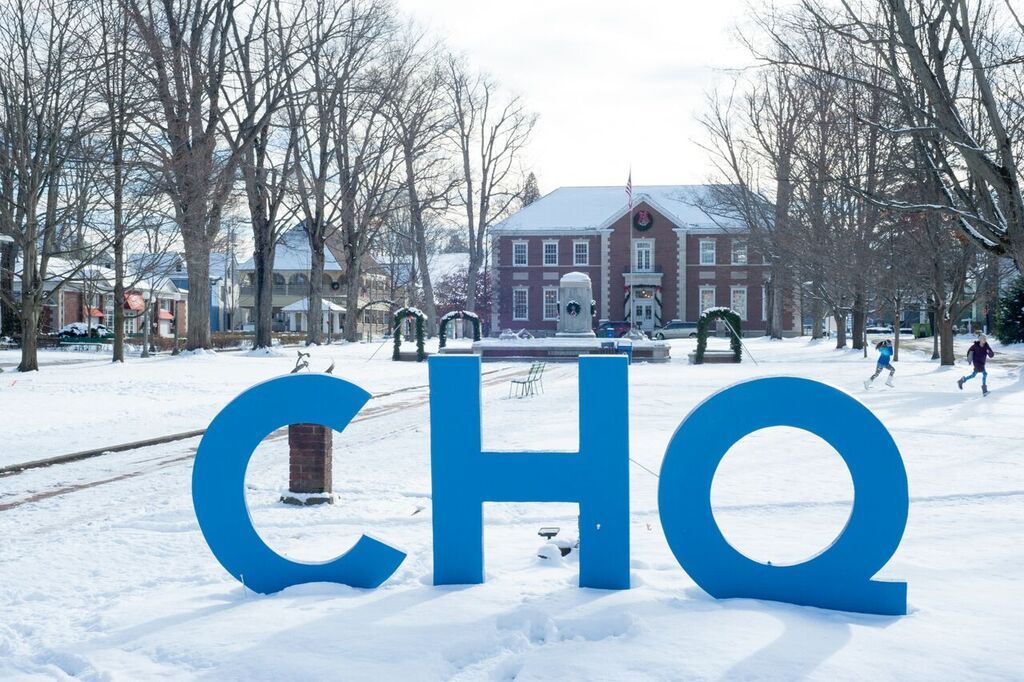 At Quaker house, we are making use of this down time by winterizing the building, evaluating policies and planning programming for the 2023 season. This year, winterizing doesn't mean draining the pipes, it means insulating walls and crawl spaces, working to get the building usable during the winter. We are grateful to Fredonia Friends Meeting – located about a half hour away – which offered us funds to do this work. It will expand the kinds of hospitality that Quaker House can offer during the off season.
Quaker House had much to be grateful for during the 2022 season. People stopped by our newly created patio and ate grilled corn cooked by Gary (Check out the zany Corn Song that is going viral) enjoyed wonderful conversations and music too!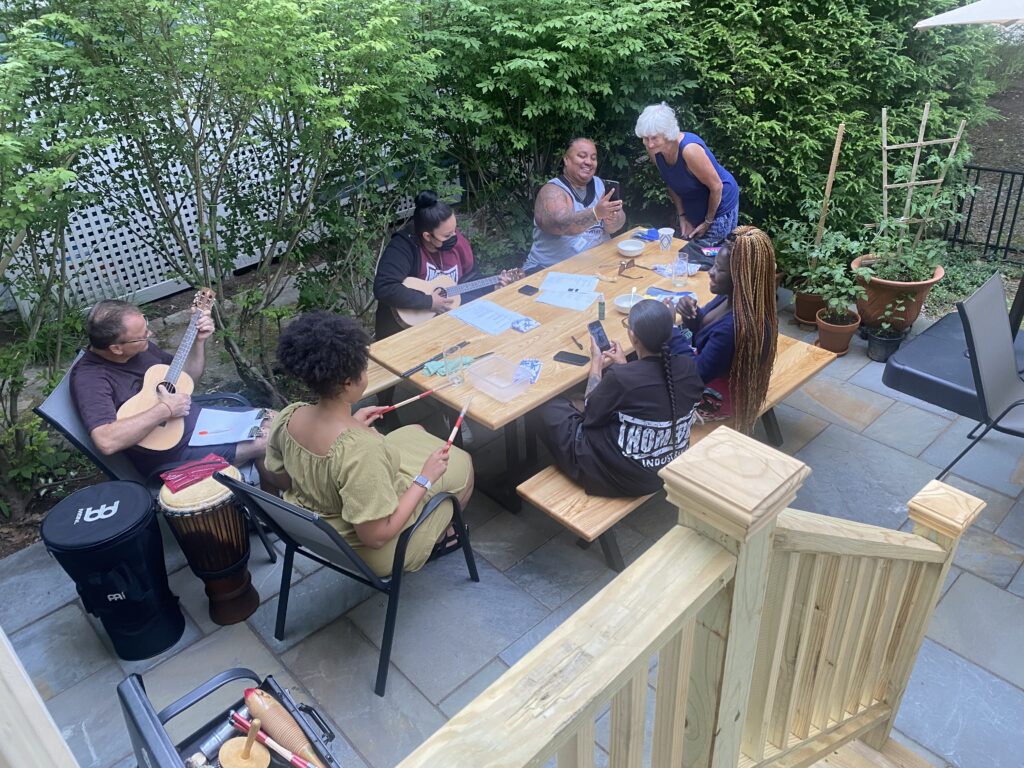 Our Friends in Residence agreed to a multi-year agreement, building on the relationships they forged over the summer 2022 season. Kriss is also building relationships among the Denominational Houses, which hold a unique space on the grounds of the Institution. Her work means increased communication and support among these houses. Gary's music gifts bring people together. The entire Steering Committee is delighted!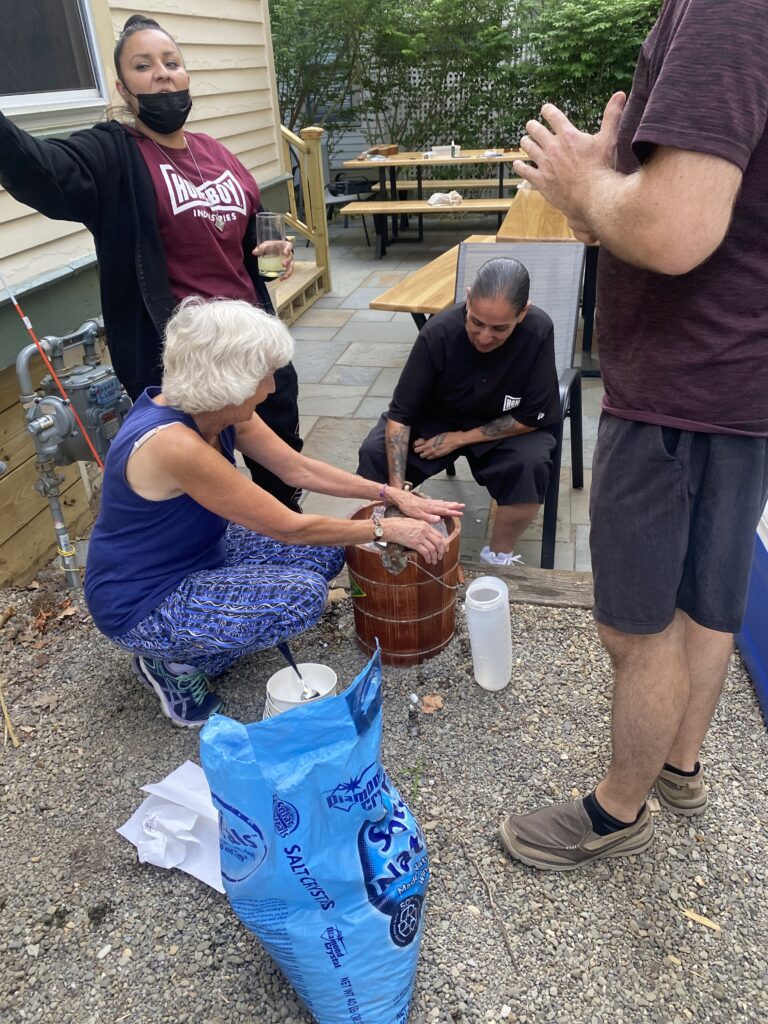 As a parting gift for the season, Kriss created a photographic essay that imitates the rhythm of the book, Good Night Moon. I put a button to it on the home page of the website. Please take a look!
Reservations will open for previous guests December 1st 2022, and for new guests Jan 1st 2023. We hope that your summer plans include a visit to Quaker House! If you live nearby, remember that Sundays are always free and you are always welcome.