Friends in Residence 2022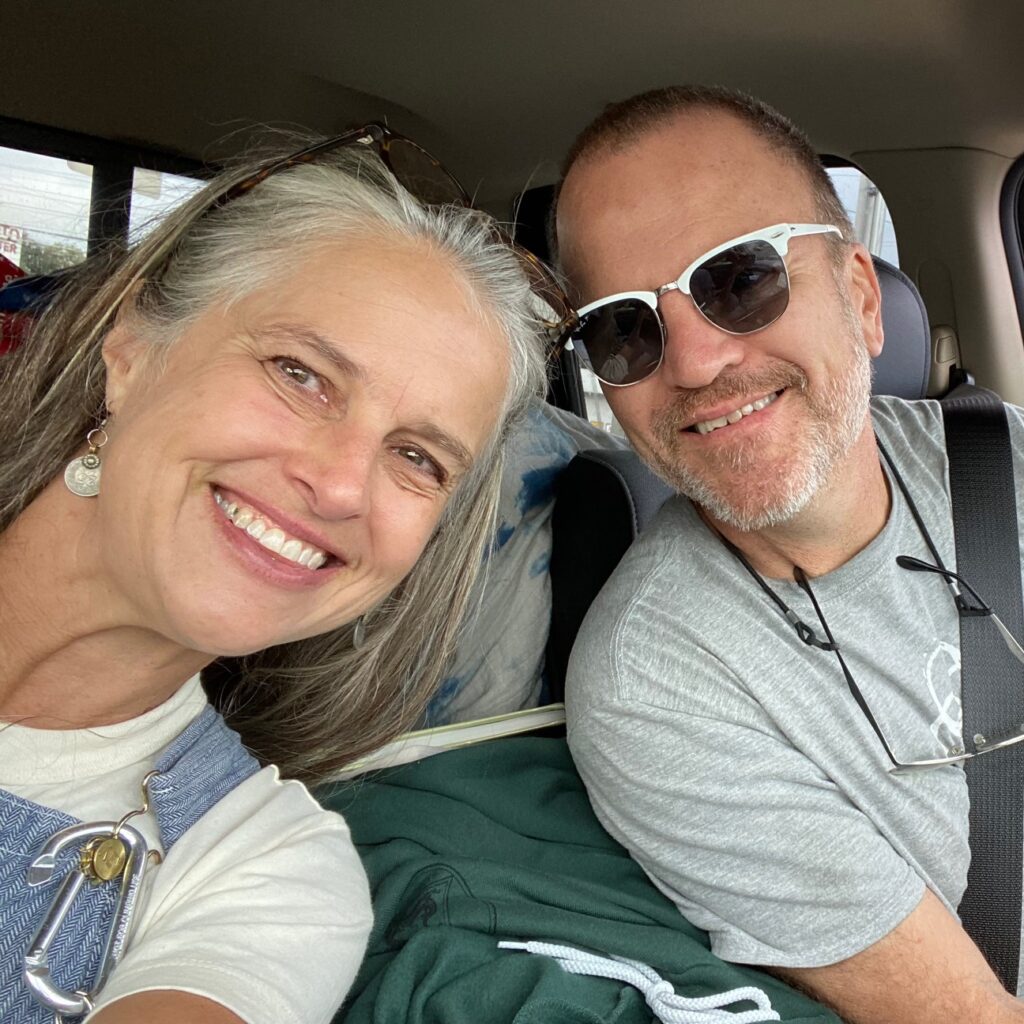 Kriss Young Miller and her husband Gary Miller are happy to be serving as the Friends in Residence team at Quaker House for the 2022 season. They have been married over 40 yrs. They met in their high school marching band, and then attended Purdue University. After moving about the country a bit with Gary's job, they finally settled in Kansas City with their three children.
For the past 20 years they have lived on a small "art farm" in the woods. They operate art facilities and a music recording studio on the farm, and have an inter-generational home including adult children, a granddaughter, several chickens, goats, cats, and dogs. Prior to Covid-19, the farm offered a creative respite space where artists and musicians came to recharge their practices. They look forward to once again opening their space for creative connection.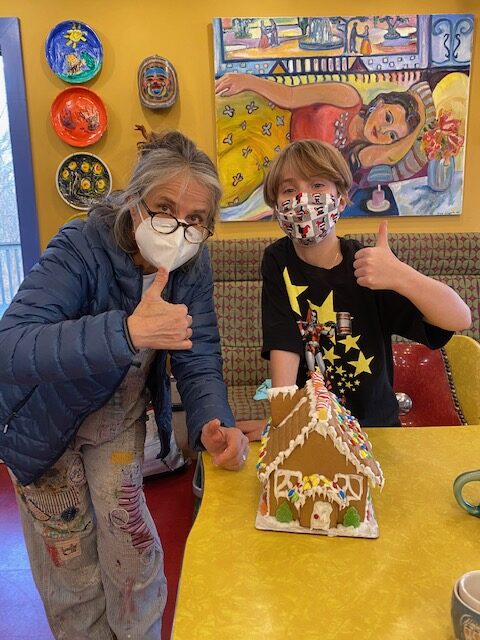 Kriss is especially excited to return to Chautauqua after being away for several years. Chautauqua was always a big part of her family's life. They spent time each summer in a house owned by her grandparents, Mary and Dwight Young. Mary introduced her family to the wonders of Chautauqua, and started what is now a 5th generation tradition. Kriss and Gary have shared Chautauqua with all 3 of their children, and hope to include their grandchildren soon.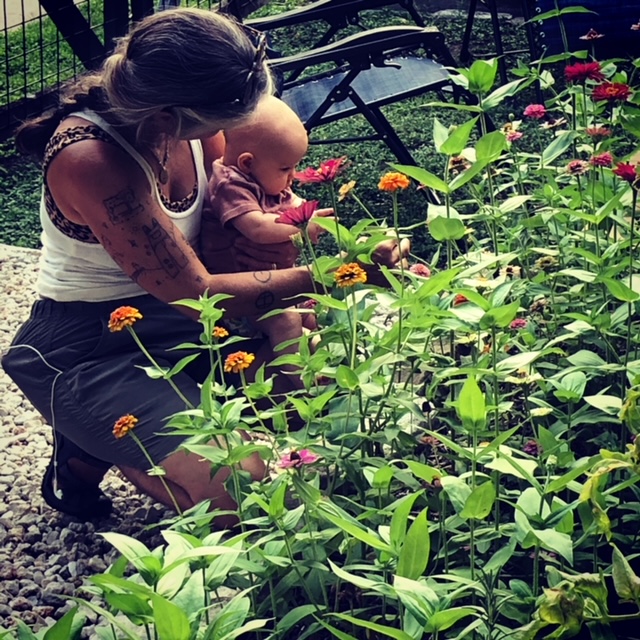 Kriss is currently a student at Earlham School of Religion in Richmond, IN where she is working on her Masters in Peace and Social Transformation (MAPST). She has worked as a community organizer, consultant, and freelance artist; always with an eye towards peace and social justice. Enrolling in the MAPST program at Earlham has formalized her work. She often incorporates "making" into her other work. As a polymath, she works in a variety of mediums and likes to focus on creating from salvaged materials.
She plans to host a weekly "Mindfulness and Mending" gathering on the Chautauqua grounds to teach and promote mending as both a social and spiritual practice. She will continue an Independent Study that will start at Earlham in Spring, 2022. She will be collecting the stories of what people bring to mend, and the item's significance to the mender. She looks forward to hearing about the unique life experiences of the guests at the Quaker House and how those experiences influence what they take away from their time at Chautauqua.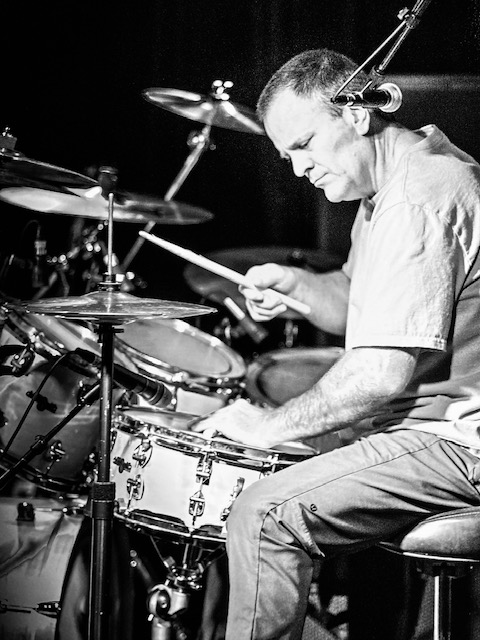 While Gary graduated with a degree in Mechanical Engineering, his first love is music. He has been both a professional and recreational percussionist for over 50 years. He's played everything from Country to Jazz and loves to perform. You may hear his harmonica from time to time as well as his newest musical addition – the baritone ukulele. He enjoys musical collaborations with all skill levels and always carries extra instruments to encourage others to join in. With their daughter's family in Austin, TX, Gary hopes to be able to expand his retirement years into a career as a part time drummer in Austin's rich music community.
Kriss attends the Clear Creek Meeting on Earlham's campus where she attended as a child with her family. Gary joins in when he visits, and zooms when not in town. Kriss and Gary look forward to greeting guests and creating an enriching and memorable Chautauqua/Quaker experience for Quaker House guests.